I think it's fair to say that I'm a bit of an Anthropologie nut.  If you know me at all, this is not a surprise.  I'd say approximately 50% of my wardrobe (and about the same amount of my credit card debt) originated from there.  Because we live in a small town, I only get to visit the stores when I'm in a large city, usually when I'm at a conference.  So, I'm forced to do all of my Anthro drooling online.  Even though I recognize that everything is overpriced, and the quality of quite a bit of the clothes is suspect, I just can't resist clicking on the link when I get the "It's a sale!" emails. Half the stuff there borders on the ridiculous, either because of the price, or because it looks like something a third grader threw together.
One of my favorite things about Anthropologie is the unabashedly, stupidly expensive merchandise they offer.  I like to click on the "Gifts" tab just to see what comes up.  For instance, this little gem is described as "African folk art," and can be yours for only $788.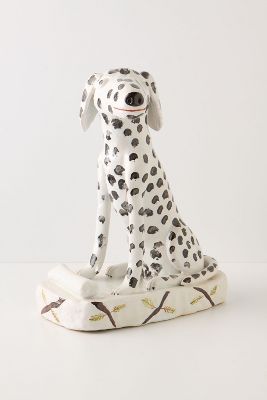 I am currently resisting the sale items (and extra 20% off!) right now because my October Resolution was to Stop. (Mindlessly). Shopping. The only exceptions to this rule are 1) if it is needed for the wedding and 2) if it helps to complete the Resort Wear look I've been cultivating for Mexico for, oh, the last year.  I have a vision of myself looking like this the entire wedding week/honeymoon:
I'm currently trying to justify a pair of $50 silk "loungers," which are basically pajama pants.  With a bikini top, scarf on my head, and giant black sunglasses, wouldn't I look glamorous? And 20% off, so really only, like $5 with shipping. Right?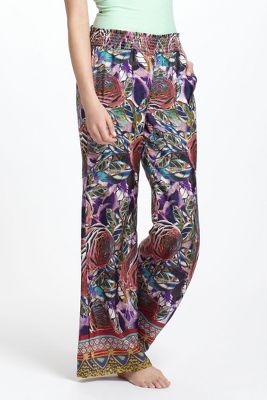 I'm just going to keep staring at them until I decide I don't really need them.